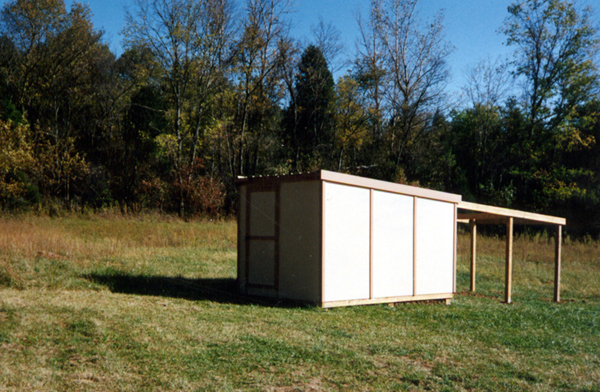 From 1992 - 1996 I was fortunate enough to own this roll-off roof observatory located near
New Melle, MO. The 8'x12' building was located in dark skies on private land
and was the permanent home of my C-11 for four years. Only being 30 minutes
from my home, it was convenient to get to and a joy to use.